It's been some time since my latest entry, but I've been working away on new material and performing my latest single, "On Every Page". The track is currently being promoted around the globe and a music video is on the works…I'm very excited about it! In the meantime, the track was featured on the latest release from David Knapp and his White Party Compilation celebrating the party's 30th anniversary.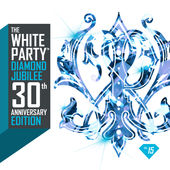 Aside from upcoming shows, I'm finishing a new track with my producer Wayne G that's sure to bring a renewed meaning to Pride in 2015. I couldn't be more excited and am looking forward to sharing with all of you.
Happy Spring and looking forward to seeing you all at a show!
It's official!! Brian is back in the studio and working on a new release with International Producer/DJ Wayne G once again!! Keep your ears open for they Pride 2015 release!!